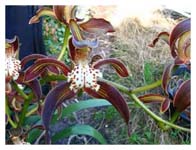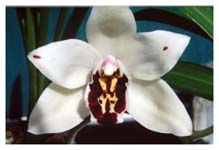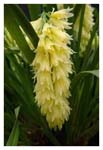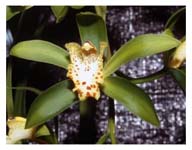 Cymbidium Species
Stephen Early







Cymbidium tigrinum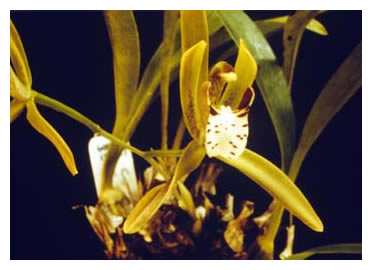 The pseudobulbs of this species resemble those of a coelogyne. The scape is 12 - 23 cm long with 2 - 5 honey scented flowers. The flowers are 4 - 5 cm across.
Culture
We grow this plant under shadecloth and as yet have not flowered it due to its size.
Habitat
On bare rocks and in rock crevices in open situations.

Distribution
Burma, N E India, (Nagaland), China, 1500 - 2700 m
Synonyms
cyperorchis tigrina
Primary Hybrids
tigrinum x devonianum = Tiny Tiger
tigrinum x eburneum = Rachel Seth
tigrinum x iansonii(lowianum) = Tiger Flame
tigrinum mastersii = Master Tiger
tigrinum x sinense = Narihira
aloifolium x tigrinum = Bindi's Soo
erythrostylum x tigrinum = Banana Split
insigne x trigrinum = Insignigrinum
lowianum x tigrinum = Lowigrinum
lowianum x tigrinum = baoshanense
madidum x tigrinum = Petit Anquette
munronianum x tigrinum = Mount Kabru
pumilum (floribundum) x tigrinum = Tiger Moth
sanderae x tigrinum = Sandy Tiger
species x tigrinum = Hagoromo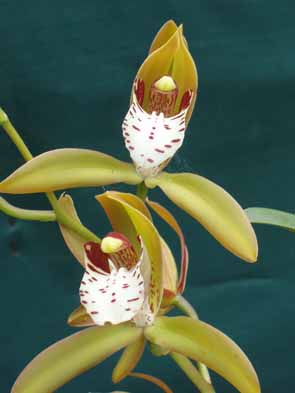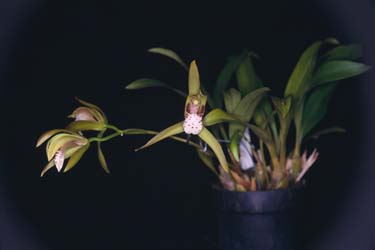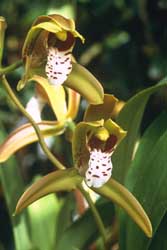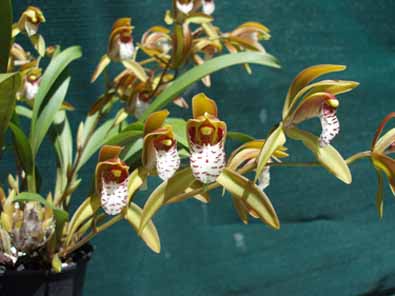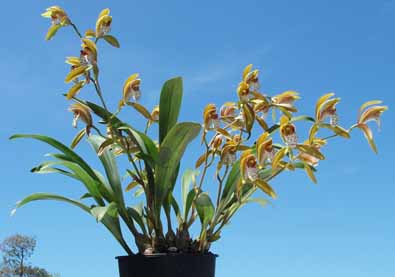 (Photograph by J N Rentoul, F Hoeck, DP Banks and S W Early)
Copyright 2017