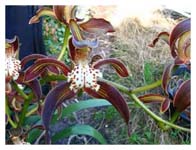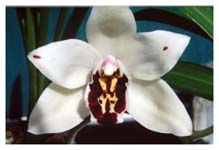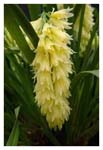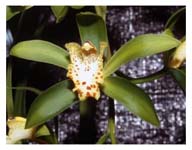 Cymbidium Species
Stephen Early







Acknowledgments
I must thank David Du Puy and Phillip Cribb whose brilliant book The Genus Cymbidium on species has provided much of the information on this site. Anyone who is interested in Cymbidiums should own a copy of this book.
Secondly I must thank OSCOV for their support and use of their award slides in the preparation of this site.
Thirdly I must thank the family and estate of the late J(Jim) N Rentoul fo giving me access to his cymbidium slides and allowing me to use them on this site. I am most fortunate to access such a wonderful collection and some you may recognise from his many books. Again thanks to his family.
Next Eric Wolff for the use of his pics and the information on the Chinese cymbidiums which I do not grow - You can find his site on
www.winterview.com
.
I must also thank Greg Steenbeeke for his pics. His website is Orkology Website: http://www.key.net.au/~orkology
Finally I must thank all those who have been kind enough to email me. Support and kind words is much appreciated.
Copyright 2017