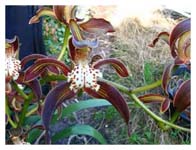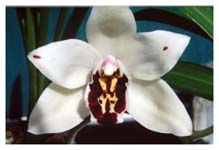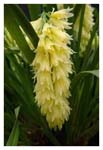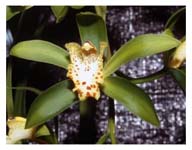 Cymbidium Species
Stephen Early







Cymbidium suave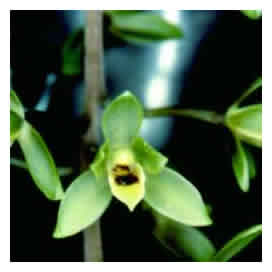 Suave has pendulous racemes with small flowers. Each growth will flower for a number of years making a beautiful specimen covered in flowers. The scape is 15 - 35 cm long with between 10 and 50 flowers. The flowers are strongly sweet scented, normally green and 1.5 - 2.5 cm.
Culture
I have grown this plant under a fibreglass roof in Melbourne in an old tree stump. It flowers in November for us. It is believed that itprefers a low pH of 4 - 5.
Habitat
In damp, open woodland, usually near the coast, often on Eucalyptus trees where it grows in hollows and rotting wood left by fallen branches, or on Melaleuca trees.
Distribution
Eastern Australia, from southern New South Wales to northern Queensland. 0 - 1200m
Synonyms
C. gomphocarpum
Primary Hybrids
suave x canaliculatum = James Webeck
suave x canaliculatum = hilli
suave x devonianum = Sweet Devon
eburneum x suave = Kevin Ragen
finlaysonianum x suave = Silicon Chip
madidum x suave = Kuranda
pumilum (floribundum) x suave = Scallywag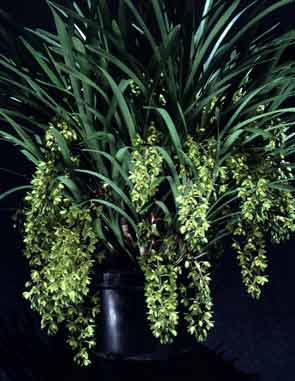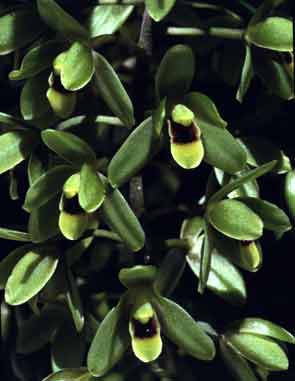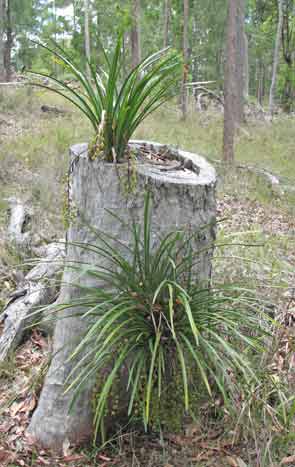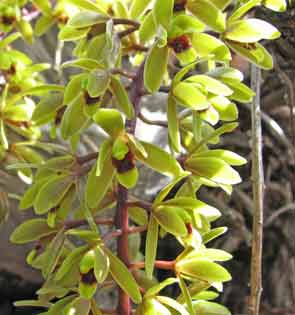 (Pictures by S Early, J Rentoul, C Hutchings & OSCOV)
Copyright 2017