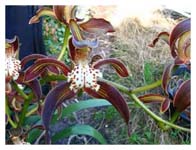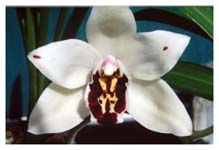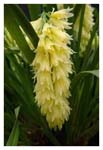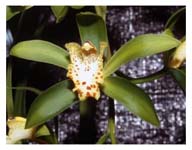 Cymbidium Species
Stephen Early







Cymbidium sanderae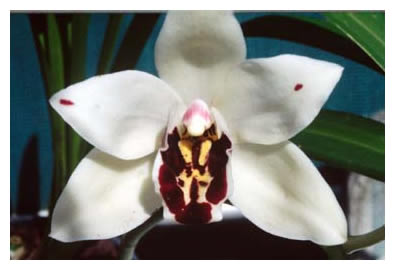 This species has only been collected a couple of times and all plants arise form these early collections. It was originally thought to be a variety of parishii but now is seen as quite different. The scape is 30 - 50 cm long with between 3 and 15 scented flowers. The flowers are up to 8 cm across.
Culture
We grow and flower this species under shadecloth in Melbourne. It flowers in October - November for us.
Habitat
On trees frequently in association with a Polypodium fern.
Distribution
Vietnam 1400 - 1500m
Synonyms and other names
C. parishii var. sanderae
Primary Hybrids
parishii (sanderae) x canaliculatum = Canal Parish
parishii (sanderae) x devonianum = Devon Parish
parishii (sanderae) x ensifolium = Tender Love
parishii (sanderae) x erythrostylum = Trinket
parishii (sanderae) x grandiflorium (hookerianum) = Herbie Poole
parishii (sanderae) x tracyanum = Herbert George Alexander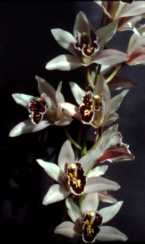 sanderae x eburneum = Steve Shifflet
sanderae x iridioides = Iridae
sinense x hookerianum = Fu Manchu
sanderae x tigrinum = Sandy Tiger
aloifolium x parishii (sanderae) = Hugh Gordon
eburneum x parishii (sanderae) = Tussock
insigne x parishii (sanderae) = Dryad
iansonii (lowianum) x parishii (sanderae) = Seamew
lowianum x parishii (sanderae) = Garnet
madidum x parishii (sanderae) = Parish Madness
mastersii x parishii (sanderae) = Bling-Bling
pumilum (floribundum) x parishii (sanderae) = Tea Time
seidenfadenii x sanderae = Side Kick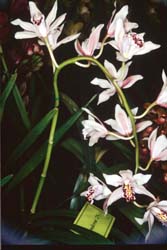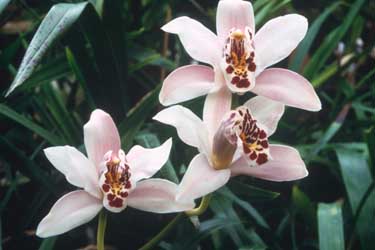 Cymbidium sanderae (Original Menninger 2n Clone)

(Photopgraphs by S W Early, F Hoeck & J N Rentoul)
Copyright 2017