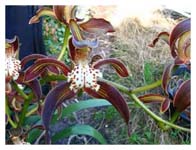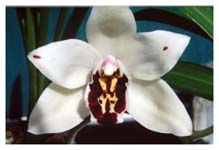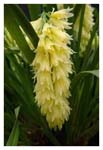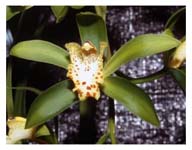 Cymbidium Species
Stephen Early







Cymbidium roseum
This is a fairly rare species. The scape is 13 - 30 cm long with between 1 and 5 faintly scented flowers. The flowers are pink and 5 - 6 cm across.
Culture
I have no cultural information on this species.
Habitat
In high mountains on exposed rocks or steep banks, or occasionally low down on trees.
Distribution
W Malaysia, Java, Sumatra 1500 - 2100m
Synonyms
Cyperorchis rosea
Primary Hybrids
roseum x insigne = Titania
eburneum x roseum = Juno
Copyright 2017