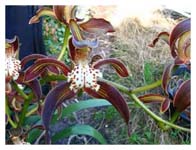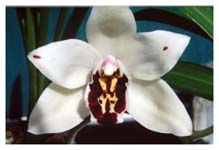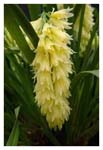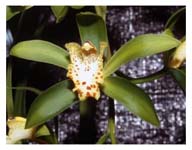 Cymbidium Species
Stephen Early







Cymbidium macrorhizon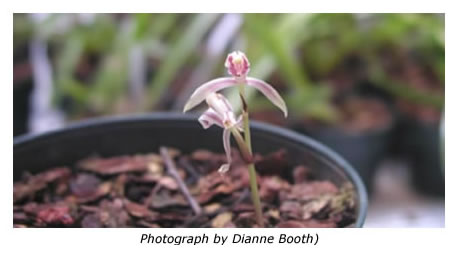 This is a small, leafless saprophytic orchid only visible above ground when the flowers emerge from the substrate. The scape is between 7 and 32 cm long carrying between 1 and 8 flowers. The flowers are 3 - 4 cm across.
Culture
I do not grow this plant and have no cultural information as yet.
Habitat
In broad leafed and pine forest growing in damp humus in the shade.
Distribution
Pakistan (N Punjab), N India (Kashmir, NW Indaian Himalaya, Sikkim, Assam, Meghalaya, Nagaland), Nepal, Burma, Thailand, Laos, China (Guizhou, Sichuan, Yunnan), Japan, Taiwan, Ryukyus up to 2500m
Synonyms and other names
Beletia nipponica, C. nipponicum, C. pedicellatum, Yoania aberrans, Aphyllorchis aberrans, C. aberrans, C. aphyllum, Pachyrhizanthe aberrans, Pachyrhizanthe aphyllum, Pachyrhizanthe macrorhizon, Pachryhizanthe nipponicum, Pachyrhizanthe sagamiense, C. szechuanensis
Primary Hybrids
Copyright 2017