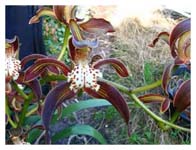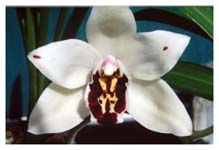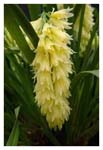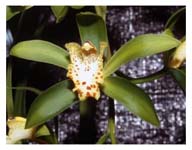 Cymbidium Species
Stephen Early







Cymbidium lowianum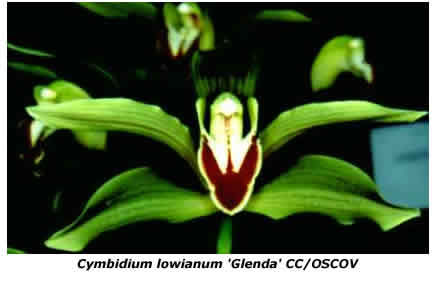 This large flowered species can be found in the background of most of our hybrids. It is normally green with a red lip but there is a yellow form and a pure colour form as well as a distinct variety iansonii which has an orange lip. Its large racemes of flowers are most spectacular. Its scape is up to 100cm long and can carry between 12 and 40 flowers. The flowers are up to 10 cm across.
Culture
We grow this plant under shadecloth in Melbourne. It flowers September to November for us.
Habitat
On trees in damp, shaded evergreen or mixed forest.
Distribution
var. lowianum
N and E Burma, China (southern Yunnan), N Thailand 1200 - 2400 m
var. iansonii
Burma
Synonyms and other names
var. lowianum
C. giganteum var. lowianum, C. lowianum var. concolor, C. lowianum var. superbissimum, C. lowianum var. flaveolum, C. lowianum var. viride, Cyperorchis lowiana, C. hookerianum var. lowianum
var. iansonii
C. mandainum, C. x iansonii, C grandiflorium var. kalawensis
Primary Hybrids
iansonii (lowianum) x devonianum = Aldaniti
iansonii (lowianum) x insigne = Ceres
iansonii (lowianum) x lowianum = Lotta
iansonii (lowianum) x parishii (sanderae) = Seamew
iansonii (lowianum) x pendulum = Faunus
iansonii (lowianum) x schroederi = Bacchus
lowianum x atropurpureum = Rusty Leaves
lowianium x grandiflorum (hookerianum) = Lowio-grandiflorum
lowianum x mastersii = Lowio-Mastersii
lowianum x mastersii = Charesworthii
lowianum x parishii (sanderae) = Garnet
lowianum x pumilum (floribundum) = Pumilow
lowianum x schroederi = Lowio-schroederi
lowianum x sinense = Loho
lowianum x tigrinum = Lowigrinum
lowianum x tigrinum = baeshanense
lowianum x tigrinum = Tiger Flame
lowianum x tracyanum = Gattonense
lowianum x tracyanum = Cravenianum
lowianum x tracyanum = iansonii pro hyb nat
aloifolium x iansonii(lowianum) = Faunus
canaliculatum x lowianum = Canalow
devonianum x lowianum = Langleyense
devonianum x lowianum = Langlleyenne
devonianum x lowianum = Veitchii(1911)
eburneum x lowianum = Eburneo-lowianum
eburneum x lowianum = Armainvilliense
eburneum x lowianum = Veitchii
ensifolium x lowianum = Lilliput
erythrostylum x iansonii (lowianum) = Radiant
erythrostylum x lowianum = Atalanta
finlaysonianum x lowianum = Bill Bailey
giganteum (irioides) x lowianum = Iris
goeringii x lowianum = Eastern Morning
grandiflorium (hookerianum) x lowianum = Sedeni
insigne x lowianum = Paulwelsii
insigne x lowianum = Lawrenceanum
iridioides x lowianum = Iris
iridioides x lowianum = schroderi pro sp
kanran x lowianum = Gasper de Portola
madidum x lowianum = Memoria Geoff Laird
tigrimum x iansonii(lowianum) = Tiger Flame
tortisepalum x lowianum = Enzan Lia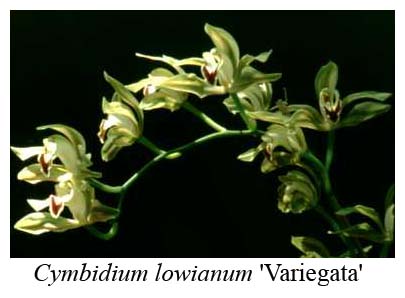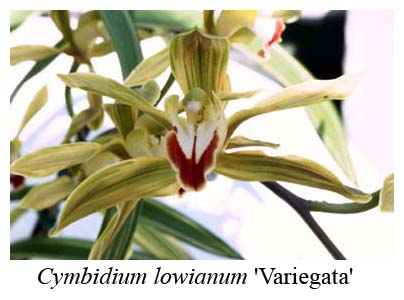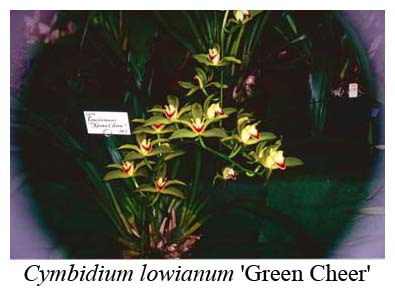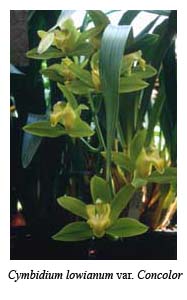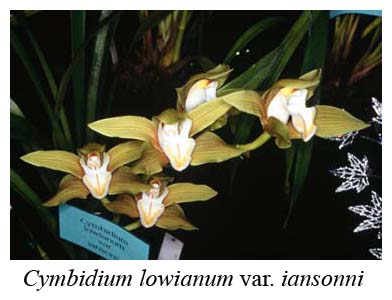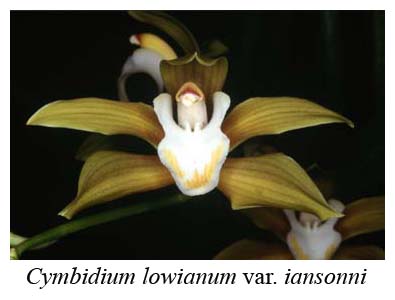 Copyright 2017