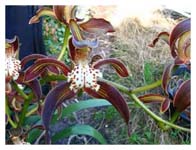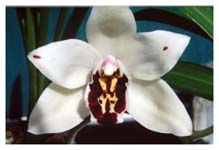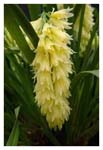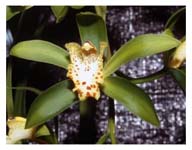 Cymbidium Species
Stephen Early







Cymbidium erythrostylum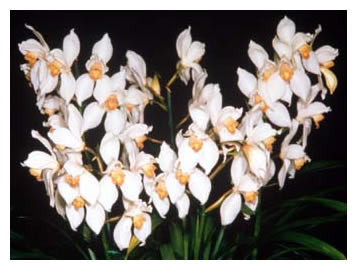 Most plants in cultivation have originated from the one plant. It has beautiful white flowers and small foliage compared to the flowers making it a well sought after specieces. The scape is between 15 and 35 cm with 3 - 12 flowers. The flowers are white and up to 6 cm across.
Culture
We grow and flower this plant under shadecloth in Melbourne. It flowers May - June for us.
Habitat
It grows epiphytically in open coniferous woodlands.

Distribution
Vietnam about 1500m
Synonyms and other names
Cyperorchis erythrostyla, C. erythrostylum var. magnificum
Primary Hybrids
erythrostylum x dayanum = Osborn
erythrostylum x hookerianum = Hooked on Classics
erythrostylum x insigne = Albanense
erythrostylum x irioides = Florinda
erythrostylum x irioides = florinda
erythrostylum x iansonii (lowianum) = Radiant
erythrostylum x lowianum = Atalanta
erythrostylum x nanulum = Buddy
erythrostylum x pumilum (floribundum) = Cherry Blossum
erythrostylum x tracyanum = Hanburyanum
chloranthum x erythrostylum = Chorley
devonianum x erythrostylum = Devon Odyssey
eburneum x erythrostylum = Niveum
elegans x erythrostylum = Early Style
ensifolium x erythrostylum = Amazing
goeringii x erythrostylum = Ezzn Foot of Mountain
insigne x elegans = Vingtaine de Rolzel
kanran x erythrostylum = Stellina
mastersii x erythrostylum = Frosty Jack
nunulum x erythrostylum = Buddy
parishii (sanderae) x erythrostylum = Trinket
tigrinum x erythrostylum = Banana Split
(Pictures by OSCOV and DP Banks)
Copyright 2017