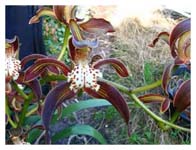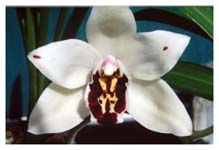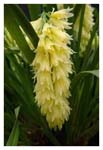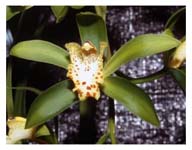 Cymbidium Species
Stephen Early







Cymbidium elongatum
No pictures as yet.
Elongatum is a most unusual species as it has a monopodial habit with indeterminately growing stems. The scape is 9 - 28 cm long sub erect with 1 - 5 flowers. The flowers are slightly scented and 4 cm across.
Culture
I do not grow this species and have no cultural information.
Habitat
Terrestrial in marshy areas in open, scrubby woodland of stunted trees, often rooted at the base of Leptospermum or amongst rattans, sedges, Ericacae and Begonia on sandstone or ultrabasic serpentine rock, or occasionally epiphytic (Sarwak).
Distribution
Sabah, Sarwak, 1200 - 2300m in Sabah 2100-2300m in Sarwak
Primary Hybrids
Copyright 2017