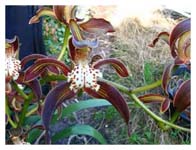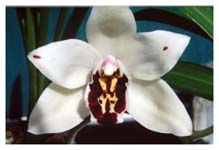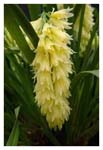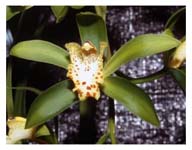 Cymbidium Species
Stephen Early







Cymbidium atropurpureum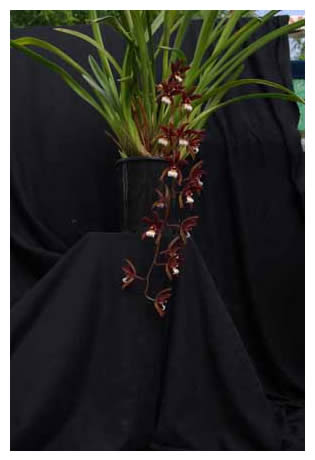 This is another thick leafed species with dark flowers. Its flower scape is pendulous and 28-75cm long with between 7 and 33 flowers. The flowers are strongly coconut scented and 3.5-4.5cm with sepals deep maroon to dull yellow green with strong maroon staining.
Culture
We grow this orchid in a heated glasshouse with a minimum of 12 C.
Habitat
In the forks of forest trees, and occasionally on rocks, usually in lowland forests and often near the sea.
Distribution
S Thailand, W Malaysia, Sumatra, Java, Borneo and the Philippines
0 - 2200m.
Synonyms and other names
C. pendulum var. atropurpureum, C. finlaysonianum var. atropurpureum, C patropurpureum var. olivaceum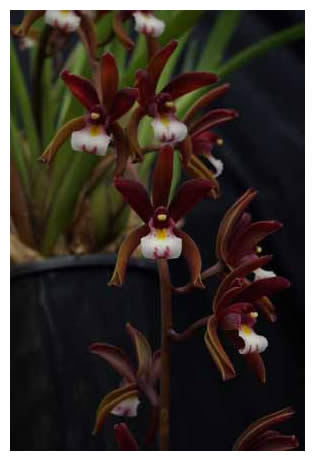 Primary Hybrids
canaliculatum x atropurpureum = Australian Midnight
ensifolium x atropurpureum = Clare Natasha
lowianum x atropurpureum = Rusty Leaves
Copyright 2017