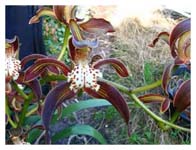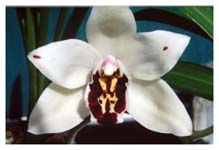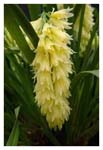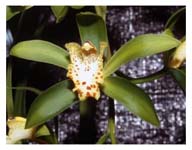 Cymbidium Species
Stephen Early







Cymbidium tracyanum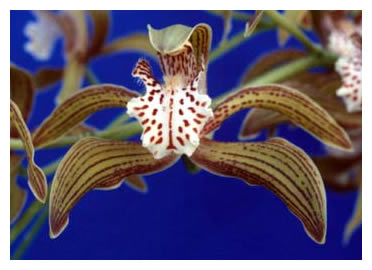 This is a large perfumed species which has been used much in hybridising. It makes a large specimen plant easily and always draws attention when shown with several racemes. The scape is up to 130 cm long and bearing 10 - 20 flowers. The distinctive strongly scented flowers are up to 15 cm across.
Culture
We grow this species under shadecloth in Melbourne. It flowers from May to August for us.
Habitat
On damp rocks or on trees in damp, shaded forest, often near or overhanging streams.

Distribution
China, (S Yunnan), E & N Burma, N Thailand 1200 - 1900m
Synonyms and other names
Cyperorchis traceyana
Primary Hybrids
tracyanum x bicolor = Larry Bussell
tracyanum x dayanum = Akaka Falls
tracyanum x devonianum = Devon Spectrum
tracyanum x elegans = Foster Alcock
tracyanum x maddidum = Madison Falls
tracyanum x wilsonii = Green Fragrant Tiger
eburneum x tracyanum = Wiganianum
ensifolium x tracyanum = Pali
erythraeum x tracyanum = Ken Siew
erythrostylum x tracyanum = Hanburyanum
irioides x tracyanum = Bennett-Poei
grandiflorum (hookerianum) x tracyanum = Rosefieldense
insigne x tracyanum = Doris
iridioides x tracyanum = Bennett-Poe
iridioides x tracyanum = Schoenbrunnensis
iridioides x tracyanum = Tracyano-Gigabteum
lowianum x tracyanum = Gattonense
lowianum x tracyanum = Cravenianum
lowianum x tracyanum = iansonii pro hyb nat
maguanense x tracyanum = Double Holiday
mastersii x tracyanum = Woodlandense
mastersii x tracyanum = woodlandense
parishii (sanderae) x tracyanum = Herbert George Alexander
pendulum(alifolium) x tracyanum = Mona
pumilum (floribundum) x tracyanum = Tiger Baby
pumilum (floribundum) x tracyanum = suavissimum pro sp
wenshaense x tracyanum = Yin Xiang Lan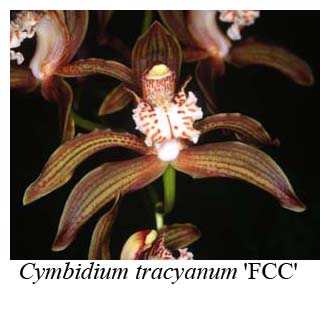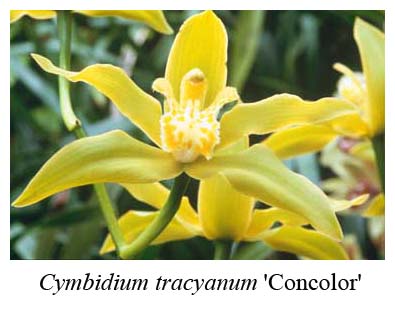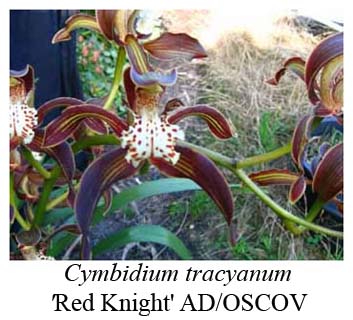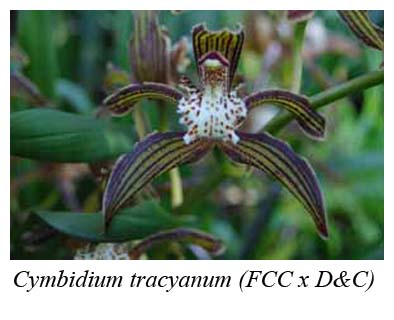 (Photographs by S W Early and B Klein)
Copyright 2017