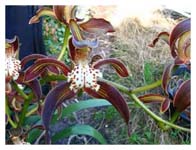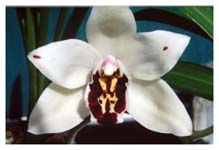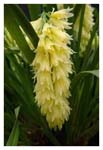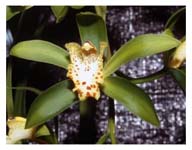 Cymbidium Species
Stephen Early







Cymbidium changningense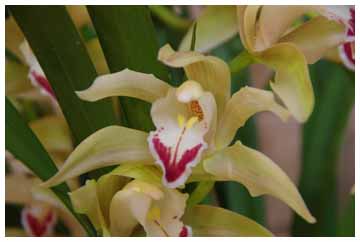 This species was identified in 2005 under this name. There are some thoughts it could be a primary hybrid between lowianum and mastersii. However the flowers are larger than a straight lowianum and not smaller as you would expect from such a cross. Although similar to lowianum there are a number of differences which distinguish it from lowianum.
Culture
We grow this plant under shadecloth in Melbourne and have no problems with it. We find it easy to grow and also very easy to flower.
Habitat
Trees on Forest margins or shaded rocks.
Distribution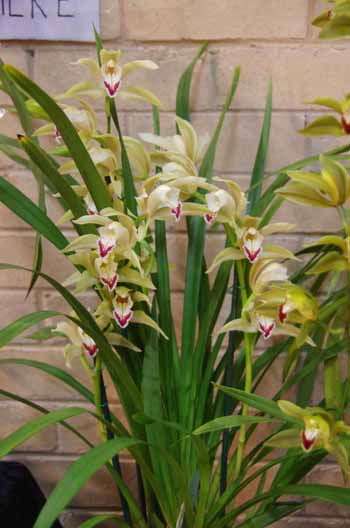 1700m in W Yunnan (China)
Synonyms and other names
Primary Hybrids
Copyright 2017